Featured Video – The L Project
Please watch, share and download this song by The L Project! All proceeds to LGBT charities. Let's spread the message of LOVE... we're all HUMAN!
Get this year's Palm d'Or winner 'Blue is the Warmest Color' DVD or watch it now!
Click Here
NEW! Lizzy shirts available

Get a Lizzy Shirt for the Holidays!
Are you this gay?

Slanted Coffee Mug & LGBT Gifts
Movie of the Week
I Can't Think Straight: A London-based Palestinian lesbian's wedding plans are upended when she begins to fall for British Indian, Leyla
Click to watch now!
Wrap yourself in a rainbow!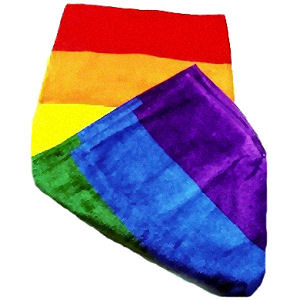 Rainbow Pride Beach Towel